"What a splendid time we all had yesterday! It was delightful that six of my (1964-1970) year were there and we had such a happy day catching-up and recalling so very many memories."
The Fellowship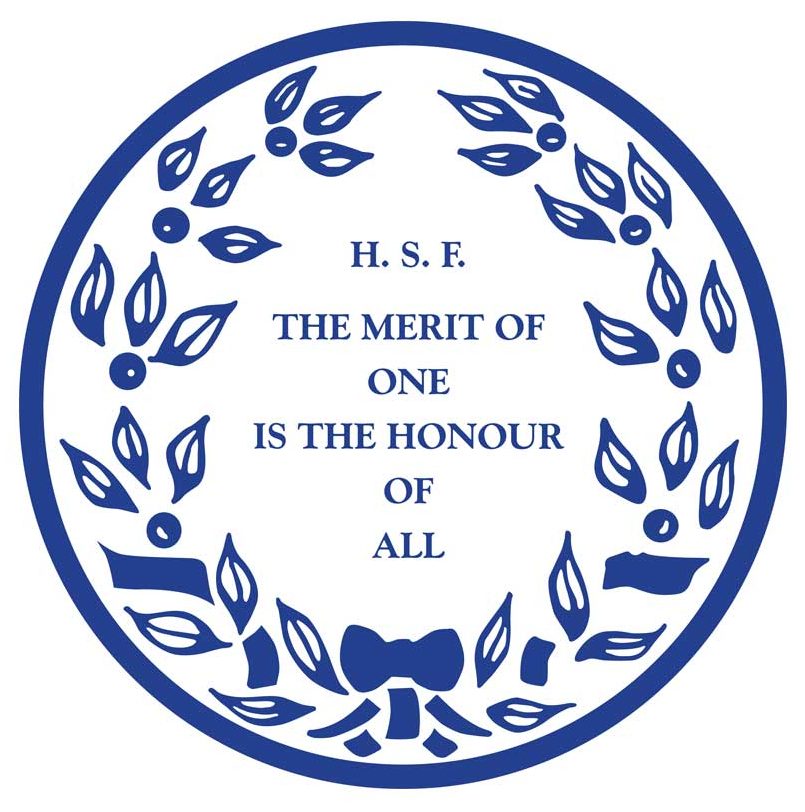 The Heathfield Fellowship is a valuable network which not only connects former Heathfield and St Mary's Wantage girls but plays an active part in supporting each current generation.
Run by Old Girls for Old Girls, the Heathfield Fellowship is one of the most active Old Girls' organisations in the UK and inspires great loyalty.
It exists to help past, present and future generations of Heathfield and St Mary's Old Girls keep in touch – for pleasure and work – and to support them. Girls are automatically inducted into the Fellowship when they leave Heathfield.
The Fellowship organises traditional reunions and get-togethers and events such as the Annual Networking Evening as well as providing a voice to represent Old Girls at Heathfield and St Mary's Wantage.
It also fundraises for Heathfield School, providing financial support for capital projects, and it provides financial help for current pupils in need.  Past projects funded include significant funding for the swimming pool complex and the original cookery hut.
An annual Fellowship Day is held in the Summer term at Heathfield with lunch and Evensong and a Fellowship Carol Service usually at St Peter's Church, Eaton Square in late November.
The Fellowship is run by a committee and is a registered charity (No. 1135865) with a full constitution.
It keeps in touch with each year group by appointing 'Ambassadors' for that year group who then act as a link with their contemporaries. There is an Annual Ambassadors' Dinner in London.
HEATHFIELD ARCHIVES
"I look back on my time at Heathfield with enormous pleasure. The whole day was one of total enjoyment."
The HOGline
We are delighted to announce that we have developed a new private social network for all Heathfield Old Girls called The HOGline.
The HOGline will be the 'line' that connects us all. A community site where Old Girls will be able to post messages for networking, jobs, reunions and in order to meet up in different countries around the world. Whether you want to get in touch with your old year group, are looking for a holiday home in the South of France for the Summer, a new job, an excellent web designer, sell something or find out who is in New York next week to meet up, The HOGline will deliver. Old Girl recommendations, Old Girl contacts and connections.
Only accessible via an online login, it will be completely private and exclusive to Heathfield Old Girls.
We have also launched an accompanying online directory of all Old Girls and their current professions called the Little Black Book which will be accessible through The HOGline. Girls can add their name to a profession section – such as Design, Advertising, Finance – and anyone who wants to contact them can look them up on LinkedIn or send a message out on The HOGline to them. The goal is to build our Old Girl network which will prove extremely helpful when looking for a new job or a new leaver is wanting to find work experience.
"It was just as nice to see our old teachers as much as our friends and I was of course thrilled to find my name in Chapel."
Forthcoming Events
14 December 2021 – Fellowship Carol Service
"It was also very pleasing to see the school looking so well cared for both inside and out. I used to do ISI inspections and was delighted to read that the school had been rated as excellent!"
The Fellowship Committee
Chair/Fellowship Co-ordinator
Mrs Karen Hurt née Assaf (1975-1981)
Vice Chair
Miss Julianne Hicks (1996 -2002)
Treasurer and School Governor Representative
Mrs Sally Tulk-Hart née Alesbury (1957-1961)
Committee Members
Mrs Deirdre Egerton-Smith née Harcourt (1961-1968)
Mrs Caroline Deedes née Lang (1964-1970)
The Hon Mrs Frances Stanley née Roche (1976-1980)
Miss Georgina Stewart (1999-2006)
Fellowship Ambassadors
Mrs Amanda Marx née Reid (1957-1961)
Mrs Joanna Lambert née Naylor-Leyland (1971-1977)
Mrs Sophie Stewart née Burnett (1990-1996)
Mrs Hollie Lourie née Shaper (1988-1991)
Mrs Tannaz Lee née Fazaipour (1983-1990)
Year Ambassadors
2018 – Grace Muncey
2017 – Maya Russell Smith and Katy Smith-Osbourne
2016 – Izzy Andrew, Daisy Cave and Matilda Cottrell
2015 – Ella Jones and Emily Reid
2014 – Bea Fresson and Davina Motion
2013 – Isobel Stanley and Ilaria Valaydon-Pyke
2012 – Taisie Pennick and Charlie Fisher
2011 – Carinthia Pearson
2010 – Olivia Bence-Trower and Sophie Broughton
2008 – Charlotte Phillips
2007 – Anouska Seigler
2006 – Sophie Breitmeyer and Georgina Stewart
2005 – Mahnaz Sarfaraz-Saigol
2004 – Olivia Buxton
2003 – Jessica Cameron
2002 – Julianne Hicks
2000 – Pilar Scott Perry
1999 – Emma Willoughby
1994 – Hollie Shaper Lourie
1992 – Claudia Roberts
1990 – Melanie Holland
1985 – Davina Valaydon
1983 – Frances Stanley
1981 – Karen Hurt
1970 – Maria de la Borda and Caroline Lang
"Thank you so much for a very special day! We all loved it so much. The happiest memories!"
EMAIL US
JOIN OUR GROUP ON LINKEDIN
"What a fantastic day you all arranged for us for Fellowship Day on Saturday! A huge thank you to everyone involved who worked so hard to make the 120th anniversary such a special day."
Heathfield Archives
Tucked away in the Headmistress's study was a large pile of old school magazines dating back to 1899 when Heathfield first moved to its present Ascot site.  The magazines are obviously very old and fragile now but we are pleased and proud to share our history with you all.
Please enjoy reading through the history of Heathfield School. The magazines contain poems and stories written by the girls, details of sports matches, school trips, exam results, roll calls of pupils, and other interesting events in the life of the school. You will read with delight of Heathfield girls knitting socks for soldiers in the trenches during the First World War, of outings by pony and trap, of whole-school picnics at Burnham Beeches, of visits to orphanages and coal-mines and theatres, of early school plays attended by local dignitaries, of new classrooms being opened and blessed with prayer, of Royal visitors, of how girls carried on with studies through the air raids of World War II, of motoring holidays with the school's first Headmistress, of money raised for many worthy charitable causes, of engagements, marriages, births and deaths…
Over time we hope to be able to add other decades of magazines, and other archive material too such as old photographs.
Donations
We would be delighted to accept donations of relevant material that increase the richness of the collection, such as diaries, correspondence and photographs. Should you wish to donate any items relating to your or a relative's time at Heathfield, please do contact the School at administration@heathfieldschool.net
ACCESS HEATHFIELD ARCHIVES