Council of Governors
Chair of Governors

Mr Tom Cross Brown, MA (Oxon), MBA (Insead), retired after a career in the City mostly with Lazard Brothers. He has sat on several public and private company Boards, and is currently non-executive Chairman of XPS Pensions Group plc.

Rt. Rev. Dr Jonathan Baker, Bishop of Fulham, MA, MPhil (Oxon), Dip Theology, was Curate of All Saints, Ascot and Vicar of Holy Trinity Reading. He was Principal of Pusey House, Oxford and a Fellow of St Cross College from 2003-13. In 2013, he became Bishop of Fulham in the Diocese of London, and is also the Vicar of the Guild Church of St Andrew, Holborn. He is responsible for the provision of Higher Education chaplaincy in the London diocese.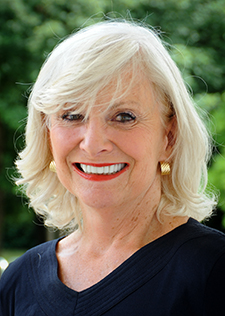 Mrs Sally-Anne Barrett was a pupil and former parent of St Mary's School, Wantage, which merged with Heathfield in 2005.  Sally-Anne worked for 30 years in the Defence Sector. During her career she negotiated contracts in many countries including the USA, Japan, South Korea, as well as Europe.  She is currently a Trustee of a charity specialising in the conservation of buildings.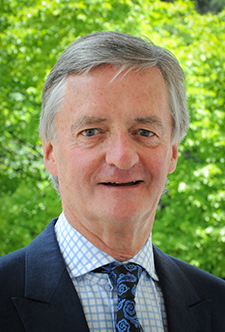 Mr Guy Egerton-Smith, FRICS, (Chartered Surveyor), is married to a Heathfield Old Girl, and his two daughters are also Heathfield Old Girls. Guy is a retired former Director of international property consultants Jones Lang LaSalle, having previously been a Partner then Director of DTZ.  He was a Governor of his daughters' primary school.  He is a keen Real Tennis player, Marylebone Cricket Club (MCC) member, and spent a number of years on an MCC Sub-committee.

Miss Charlotte Faber, BA (Newcastle), PGCE, is a Heathfield old girl.  She was Headmistress of Garden House Girls' School in London until 2017, where she worked for 12 years.  She now works as an IAPS mentor to new Heads, and is an educational consultant, offering both regulatory and schools advice in the independent sector.  She currently also works for RS Academics, on headship appointments.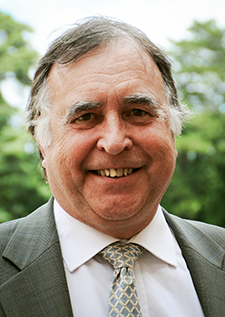 Mr Robert Gregory, BSc Hons (Sussex), is a former Heathfield parent. He was HR Director at Grants of St James's, Mirror Group Newspapers, Maxwell Communications Group and 3i Group plc. Following which he formed his own consultancy and purchased the former P&O national haulage business as equity partner and director.  He is Chairman of an Educational charity in India.

Mrs Liz Laybourn, BEd Hons, has been Head of Burgess Hill Girls in West Sussex since 2017. Prior to this appointment she was Assistant Head of Boarding House, Head of PE and Deputy Head. She is currently combining her Headship with a Master's degree in Educational Leadership.

Mr Steve Melcher, BA (Wesleyan University, Middletown Connecticut), has worked in the banking and insurance industry for 50 years and retired after being CEO of Eagle Star Insurance and Sun life of Canada. He currently is a non-executive on the boards of Allianz Reinsurance Dublin and Just Group PLC. He also currently acts as a coach and mentor for various senior executives in the London area as well as runs a mixed farm business in Surrey.

The Hon Mrs Peter (Frances) Stanley DL is an Old Girl, past parent and a member of The Heathfield Fellowship committee as well as Chair of the Marketing sub-committee. Frances is also Director of Newmarket Racecourses and lives at  New England Stud near Newmarket where she and her husband breed thoroughbred horses and live with their three children.  Frances has been involved and led several fundraising and community projects raising funds for organisations including the National Horseracing Museum (NHRM) where she is a Trustee, the East Anglia Children's Hospice, (EACH), Breast Cancer Haven Trust, the Blood Bank (NHS), Countryside Alliance and the Charity Race Day in aid of Racing Welfare.  She has recently taken on two more roles; a Patron of VIVA (a local arts and community group) and has accepted to be an Ambassador of the newly planned Children's Hospital in Cambridge. Frances was appointed a Deputy Lieutenant of Cambridgeshire in 2019.

Mrs Sally Tulk-Hart is a former Heathfield pupil and parent. She was Chairman of the Heathfield Council between 1999 and 2005, Chairman of the Heathfield Parents' Association and Chairman of the Heathfield Fundraising Board for the Swimming Pool. She is a member of the Heathfield Fellowship Committee.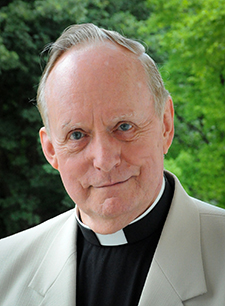 Rev. Canon Dr Philip Ursell, BA (Wales), MA (Oxon), is a former Fellow, Director of Studies and Chaplain of Emmanuel College, Cambridge, and was until 2003 Principal of Pusey House, Oxford. He recently retired from the post of Warden of Ascot Priory.
Address for correspondence:
The Chair of Governors
Heathfield School
London Road
Ascot
Berks
SL5 8BQ
Headmistress – Marina Gardiner Legge, MA (Oxon), PGCE (Hong Kong), started her teaching career in Hong Kong before moving to London and then Heathfield School. Previously an Assistant Headteacher and a Head of Year to a London day school, Marina has considerable experience in developing teaching and learning. Having been a boarder herself, Marina is a great supporter of the boarding ethos.

Bursar and Clerk to the Governors – Rachel Frier, BSc Hons (Bristol), BFP, FCA, was appointed Bursar of Heathfield School in August 2015. Prior to this she was the Bursar at The Marist Schools in Sunninghill. Rachel started her career as an auditor for a Top 10 firm before moving into industry working for the UK head offices of several global corporations in various commercial and financial roles. Rachel volunteers as a Governor at a maintained secondary school in Guildford, Surrey.

Deputy Head Academic – David Mitchell, MEd (Buckingham), MA (Hull), MSc (York), BA Hons (Warwick), PGCE (UWE), has taught extensively in the state sector prior to moving to Heathfield School. Formerly an Assistant Headteacher and Head of Sixth Form at an outstanding school, David is very experienced in developing teaching, learning and pastoral care.

Deputy Head Pastoral, Boarding & Wellbeing and DSL – Rachel Whitton, BSc Hons & PGCE (Liverpool), started her career in Manchester and has since gained a wealth of experience working in numerous prestigious Independent Day and Boarding Schools prior to moving to Heathfield. Rachel is passionate about pastoral care and spent nine years as Head of Year 10 and 11 at Woldingham, monitoring pupils' academic and holistic development. Rachel is an enthusiastic PE teacher, specialising in Lacrosse, Netball and Rounders whilst having considerable experience as an Academic PE teacher and moderator. Rachel volunteers as a Governor at a primary school in Surrey and takes the lead in Mental Health and Well Being.

Assistant Head (Sixth Form) – Jeremy Hart, MA (London), BA Hons (London), joined Heathfield School from Queen Margaret's School near York, where he was Housemaster and Head of Year to the Lower Sixth girls. He is very familiar with the highs and lows of boarding school life, having started as a boarder at the age of 10 and having worked in boarding schools since 1990.

Director of Marketing & Admissions – Anna Morgan, MCIM, MIDM, joined Heathfield School in November 2015 from Notre Dame School in Cobham, Surrey where she was Director of Marketing & Admissions for 2 years. Prior to this Anna ran her own design, marketing and events company in London for 25 years working on a wide variety of projects for numerous blue chip companies.

Assistant Head (Co-curricular and Operations) – Wendy Reynolds, BEd Hons (Liverpool), attended a boarding school herself. After 9 years at Benenden she became Head of PE at St. Swithun's School, Winchester, before moving on to Queen Anne's to become Head of PE and Assistant Head Co-Curricular. She represented her country for 13 years as England goalkeeper and has also been awarded an Emeritus by the International Lacrosse governing body for her all-round contribution to lacrosse as a player, coach and umpire.

Director of Development – Emma Boryer, BSc Hons (Bristol), has the responsibility of securing philanthropic support for Heathfield School's core priorities. Emma joined Heathfield from St Swithun's where she managed the fundraising, alumnae relations and leadership programmes. Prior to working in educational fundraising she spent seventeen years in the British Army where she witnessed the transformational effect of education and realised her true calling.
Chaplain
Fr D Clues, BD Hons (London), Cert.Theol. (Oxon), PGCE (London), Chaplain
Academic Staff
Art & Textiles
* Mrs E Feilen, MA (Goldsmiths), BA Hons (ECA), PGCE (Cambridge), Director of Creative Development
Miss H Smith, BA Hons (Aberystwyth), PGCE (Bath Spa), Art
Miss J Losq, MA (Courtauld Institute), BA Hons (Cambridge), BA Hons (UAL), PG Dip (Royal Academy of Art), RI, Art
Business
* Mrs G Kendall, BA Hons (Reading), PGCE (London), D&B Diploma in Credit and Financial Analysis, Teacher in Charge
Cookery
* Mrs M Blackburn, BEd Hons (Cardiff), Subject Leader
Mrs J Cottrell, Leiths School of Food & Wine Diploma, Leiths Cookery
Drama and Theatre Studies
* Mrs L Halcrow, BA Hons, PGCE (Central Sch of Speech & Drama), Director of Drama
Mrs M Powell, BA Hons (Oxford), Dip of Licentiate in Speech & Drama (London), Drama
Economics
Mrs J Uppal, BA Hons (Manchester), PGCE (London), Teacher in Charge
English
# Mrs C Fowler-Whale, BA Hons (Canterbury), MA (Kent), PGCE (Reading), English (maternity leave)
* Mrs S Southern, BA Hons (Hull), PGCE (York), Acting Subject Leader
Miss N Bonthrone, BA Hons (Kent), PGCE (UCL), English
Miss E Penner, BA Hons (Southampton), PGCE (Portsmouth), English – Maternity Cover
Geography
* Mrs L Worrall, BSc Hons (Kingston), PGCE (Kingston), Subject Leader
Miss C McSwiggan, MA (Dublin), BA Hons (Dublin), PGCE (Canterbury), Geography
History & Politics
* Dr C Bradshaw, PhD (St Andrew's), MA (St Andrew's), BA Hons (Exeter), PGCE (Gloucester), Subject Leader
Mr D Mitchell, MEd (Buckingham), MA (Hull), MSc (York), BA Hons (Warwick), PGCE (UWE), History & Politics
Mr J Hart, MA (London), BA Hons (London), History & Politics
Miss C McSwiggan, MA (Dublin), BA Hons (Dublin), PGCE (Canterbury), History
History of Art
* Ms J Meeson, BA Hons (East Anglia), Teacher in Charge
ICT
* Mrs R Millns, BA Joint Hons (Wales), Postgraduate Management Certificate (Wales), GTP (RBWM), Teacher of ICT, Careers & Outreach
Latin & Classical Civilisation
* Mr A Valner, MA (Nottingham), BA (Nottingham), PGCE (London), Subject Leader
Dr D Stobart, PhD (Cambridge), PGCE (Utrecht), Latin & Classical Civilisation, Highly Able & Scholarship Coordinator
Mathematics
Mrs Z Benjamin, BSc Hons (Reading), PGCE (Bath), Mathematics
Mr J Doyle, BA (Canberra), Dip. Ed (Canberra), Mathematics
* Miss K Johnson, Teaching Cert (Nottingham), Acting Subject Leader
Mr N Seavers, BSc Hons (Southampton), PGCE (Brunel), Mathematics
Modern Foreign Languages
* Mr F Troublé, MA (Paris), PGCE (London), Bccomm (DUT de Commerce), MFL Co-ordinator
* Mrs A Pullen, BA Hons (Cordoba), Teacher in Charge Spanish
Mrs F Rayner, MA (Strasbourg), PGCE (Oxford Brookes), French & Spanish
Music
* Mrs J Dance, BA Hons (Birmingham), PGCE (Birmingham), LRAM, Director of Music
Miss S M Kong, MA (Birmingham City), BA Hons (UCSI University Malaysia), PGCE (Buckingham), Advanced Piano Studies (Franz Liszt Academy of Music), FTCL, Assistant Director of Music
Photography
* Miss K White, BA Hons (Oxford Brookes), ABIPP, Subject Leader
Physical Education
* Miss C Willimott, BA Hons (Southampton), PGCE (Hertfordshire), Director of Sport
Miss W Reynolds, BEd Hons (Liverpool), PE
Miss J Talbot, BPhysEd (Otago, NZ), PE
Mrs R Whitton, BSc Hons & PGCE (Liverpool), PE
Miss P Sutton, Dip Teaching & Learning (Canterbury NZ), BA Hons (Winchester), PE (maternity leave)
Miss R Millard, BSc Hons & PGCE (Bucks), PE
Mrs G Glimmerveen, Equestrian
PSHE
* Mrs A Diaz, BA Hons (Open), Cert Ed (Cambridge), Teacher in Charge
Psychology
* Mrs R Oakley, MSc & BA Hons (Swansea), PGCE (Bristol), Teacher in Charge
Religious Studies
* Ms K Oster, Fil. Mag. (Linkoping), PGCE (Cambridge), Subject Leader
Fr D Clues, BD Hons (London), Cert.Theol. (Oxon), PGCE (London), Religious Studies
Science
Miss C Wells, BSc Hons (Bath), PGCE (Exeter), Science
* Mrs B Clench, BSc (Penn State), Secondary Education Certification (State of PA), Teacher in Charge – Chemistry, Highly Able & Scholarship Coordinator
* Miss L Jones, BSc Hons (Hull), PGCE (Hull), Science
* Ms L Johnson, Teacher in Charge – Biology, Subject Leader – Science
* Mrs S McKinlay, BSc Hons (Bristol), PGCE (Bucks), Teacher in Charge – Physics
Mrs A Ellis, BEd (Bedford), Science
ACADEMIC KEY
* Subject Leader / Teacher in Charge
# Highly Able Co-ordinator
Teaching & Learning Support
Spectrum (Learning Support & EFL)
* Mrs R Colley, BA Hons (Oxford Brookes), PGCE (Roehampton), SpLD Level 5, CPT3A, TEFL (London), SENCo
Mrs M Battleday, HLTA Maths, NOCN Speech and Language, ADHD, Dyspraxia, Dyslexia, SEN
Mrs A Jones, HLTA Maths, Diplome de Langues (Paris), SEN
Dr M Snow, PhD (London), MA Hons (Aberdeen), MSc (Robert Gordon), PGDip (Aberdeen), CELTA, FHEA, EFL
Teaching Support & Co-ordinators
Mr N Lobo, BA Hons (UCL), Librarian & Careers Administrator
Mrs G Glimmerveen, Equestrian Co-ordinator
Mrs M Butler, BA Hons (TVU), Photography Technician
Mrs A Milner, HND (Ulster), BSc (Ulster), Senior Science Technician
Mr I Whitehurst, BA (Surrey), Science Technician
Mr C Wyles, BA Hons (RCSSD), Theatre Technician
Mr T Ridgway, BA Hons (Farnham), Photography Technician
Miss L Holloway, BA Hons (LCF), Designer in Residence
Miss L Peryer, BA Hons (de Montfort), Art Technician
ACADEMIC KEY
* Subject Leader
Pastoral & Boarding
Pastoral
* Mrs R Whitton, BSc Hons & PGCE (Liverpool), Deputy Head (Pastoral & Boarding)
* Mr J Hart, MA (London), BA Hons (London), Assistant Head (Sixth Form)
Mrs A Ellis, Deputy Director of Sixth Form
Mr A Valner, MA (Nottingham), BA (Nottingham), PGCE (London), Assistant Head (Pastoral & Boarding)
Mrs L Worrall, BSc Hons (Kingston), PGCE (Kingston), Head of House – Austen
Mrs C Fowler-Whale, BA Hons (Canterbury), MA (Kent), PGCE (Reading), Deputy Head of House – Austen (maternity leave)
Miss J Talbot, BPhys Ed (Otago, NZ), Head of House – de Valois
Mrs M Battleday, HLTA Maths, NOCN Speech and Language, ADHD, Dyspraxia, Dyslexia, Deputy Head of House – de Valois
Miss K White, BA Hons (Oxford Brookes), ABIPP, Head of House – Seacole
Miss K Johnson, Teaching Cert (Nottingham), Deputy Head of House – Seacole
Mr J Doyle, BA (Canberra), Dip. Ed (Canberra), Head of House – Somerville
Miss L Jones, BSc Hons (Hull), PGCE (Hull), Deputy Head of House – Somerville
Boarding
* Mrs R Whitton, BSc Hons & PGCE (Liverpool), Deputy Head (Pastoral & Boarding)
* Miss P Sutton, Dip Teaching & Learning (Canterbury NZ), BA Hons (Winchester), Teaching Housemistress (maternity leave)
Mr J Hart, MA (London), BA Hons (London), Sixth Form Teaching Housemaster
Miss S Crafer, NNEB, RSH, Day Girl Co-ordinator and Boarding Administrator
Mrs G Wakeford, MA (USC Australia), BA Hons (UWA Australia), Housemistress
Mrs J Liepa, BA Hons (London), PGCE (Middlesex), Deputy Housemistress
Miss S Broomfield, Deputy Housemistress
Mrs P Kerley, Deputy Housemistress
Miss F Gray, BA (Bath), Housemistress (maternity cover)
Miss A Kirkham, BA QTS (Warwick), Deputy Housemistress
Miss P Corcoran, pending BA, Deputy Housemistress (maternity cover)
Miss H Bowerman, BA (York), Resident Graduate
Miss E Cumming, pending BA, Resident Graduate
Miss C Persson, BA Hons, Resident Graduate
Miss H Nielson, BA Hons (RAU), Resident Graduate
Miss M Kelly, Resident Graduate
Surgery
* Sister T Al-Rabee, RGN, Senior Nursing Sister
Sister P Saxby, RCN, Nursing Sister
Sister L Brazel, RGN, BSc Hons (London), Nursing Sister (Fridays)
Sister B Gill, RGN, Bank Nurse
PASTORAL KEY
* Manager
Support Staff
Administration
Mrs A Hoo, PA to the Headmistress
* Mrs C Bradberry, Administration Supervisor & PA to the Deputy Head (Academic)
Mrs V Williams, BA Hons (Durham), CPRS, PA to the Deputy Head (Pastoral) and Assistant Head (Co-Curricular)
Mrs D Chapman, School Administrator
Mrs M MacDonald, Examinations & Database Officer
Mrs S Bray, Receptionist & School Administrator
Bursary
* Mrs R Frier, BSc Hons (Bristol), BFP, FCA, Bursar and Clerk to the Governors
Mrs L Farrin, Deputy Bursar
Mrs D Davies, Accounts Administrator
Mrs V Boxhall, Accounts Administrator
Development
Mrs E Boryer, BSc Hons (Bristol), AMAC (Manchester), Cert SDL CMI (Manchester), Director of Development
Facilities
*Mr P Brown, Facilities & Estates Manager
Mr A Lata, Plumber & Assistant Facilities & Estates Manager
Mr S Climpson, Head Groundsman
Mr C Lynch, Groundsman
Mr J Elvin, General Maintenance
Mr S Gigg, General Maintenance
Housekeeping
* Mrs M Neagu, BA (Cuza, Romania), Domestic Services Manager
Mrs N Vis, Assistant Domestic Services Manager
Mrs M Rai, Laundry & Housekeeping Assistant
Miss E Brzozka, Senior Housekeeping Cleaner
Mr J Badley, Housekeeping Cleaner
Miss L Beaugie, Housekeeping Cleaner
Miss S Carter, Housekeeping Cleaner
Miss L Conway, Housekeeping Cleaner
Mrs J Gaddour, Housekeeping Cleaner
Mrs T Ghale, Housekeeping Cleaner
Miss D Jennings, Housekeeping Cleaner
Mrs I Kwiatkowska, Housekeeping Cleaner
Mrs C Ledwich, Housekeeping Cleaner
Miss M G Salazar, Housekeeping Cleaner
Mr D Gurung, Housekeeping Cleaner
Mrs T Gurung, Housekeeping Cleaner
Miss B Zsigar, Housekeeping Cleaner
IT Systems
* Mr R Jenkins, MBCS, IT Network and Systems Manager
Mr S Rendall, BSc Hons (UWE), Senior IT Technician
Mr A Boudoukha, pending BSc Hons (Brunel), IT Technician
Marketing & Admissions
* Ms A Morgan, MCIM, MIDM, Director of Marketing & Admissions
Mrs I Hutchings, BSc Hons (Open), Head of Admissions
Ms E Massey, Marketing & Events Assistant
Ms J Woodhams, Admissions Assistant
Drivers
Mr G Coxell, Driver
Mr K Gregory, Driver
Mr B Linehan, Driver
Mr S Luckhurst, Driver
Mr K Matthews, Driver
Mr P Walton, Driver
SUPPORT KEY
* Manager/Supervisor
Dance & Drama
Mrs N Shaw, BA Hons (West Sussex), ALAM, RAD.TC, AISTD, Dance & Drama
Miss A Elwood, Ballet
Miss R Findlay, Zumba & Aerobics
Mrs K Keeling, Pilates
Miss E Bingham, Dance
Mrs S Gurney, Dance
Mrs J Brown, LAMDA & Musical Theatre
Mrs L Judd, LAMDA & Musical Theatre
Ms S Keogh, LAMDA
Mrs H Swain, LAMDA
Miss R Hudson, LAMDA
Miss R Herszenhorn, LAMDA
MFL
Mr T Chatzivadaris, MA (London), BA (Athens), Greek
Mr K Forrester, BA (Tokyo), Japanese
Ms A Khoursheen, MA (Surrey), BA (Aleppo), Diploma in Translation (Aleppo), Arabic
Mrs M Strain, Diploma – Foreign Languages (Moscow), Russian
Ms S Zhou, BA (Birmingham), BA (Beijing), Chinese
Mrs S Pearson, MA, BA (Milan), PGCE (Twickenham), Italian
Music
Mr S Ash, Diploma in Music (New York), Drums
Mrs V Auty, Teacher of Singing
Mrs K Brown, GMusRNCM, PPRNCM, Clarinet and Saxophone
Mr K Bulford, BA Hons (Swansea), Drums
Mrs L Elliott, BA Mus (RSAMD Glasgow), Harp
Ms L Head, LTCL, FTCL, Brass
Mrs R Heathcote, BMus Hons (Kent), PGCE (Reading), Oboe
Miss S Jubert, BMus Hons, PGCE (Oxford Brookes), Piano
Miss A Kryvanos, BMus Hons (Royal Welsh College of Music and Drama), Master in Classical Guitar Performance (Alicante), Guitar
Mrs J Minns, LTCL Flute (Trinity College of Music), ABRSM, Flute/Piano
Mrs A Westcott, BA Hons, CT ABRSM, CMT, Singing
Miss H Woodruff, BMus Hons (Ohio USA), MA (Reading), MA (London), Flute
Physical Education
Mr A Moir, LTA Registered, Registered Professional BTCA, Tennis Coach
Mr M Clark, Personal Trainer
Mr J Beardmore, Fencing Coach
Mr A Brade, Trampoline Coach
Spectrum
Mrs S Simpson, SEN Testing & Access Arrangements
Surgery
Miss N Premji, HCPC, MCSP, MSc, Physiotherapist
Mrs E O'Kelly, Linguistics Dipl. (ANLP), Business & Life Coaching Dipl., Independent Listener & Life Coach
Miss L Snook, Therapist
Swimming Pool
Mr D O'Toole, Swimming Pool Manager
What parents are saying about Heathfield
"Our Daughter has surpassed her own and our expectations in her grades.
A huge thank you to Heathfield for the wonderful education she has received on so many levels."

AG PARENT
"There is no other school like Heathfield. Heathfield is so different to any other school I looked at for my daughter. Their naturally caring nature is second to none."

CB PARENT
"Heathfield gave our daughter the confidence in herself to pursue her dream."

SF PARENT