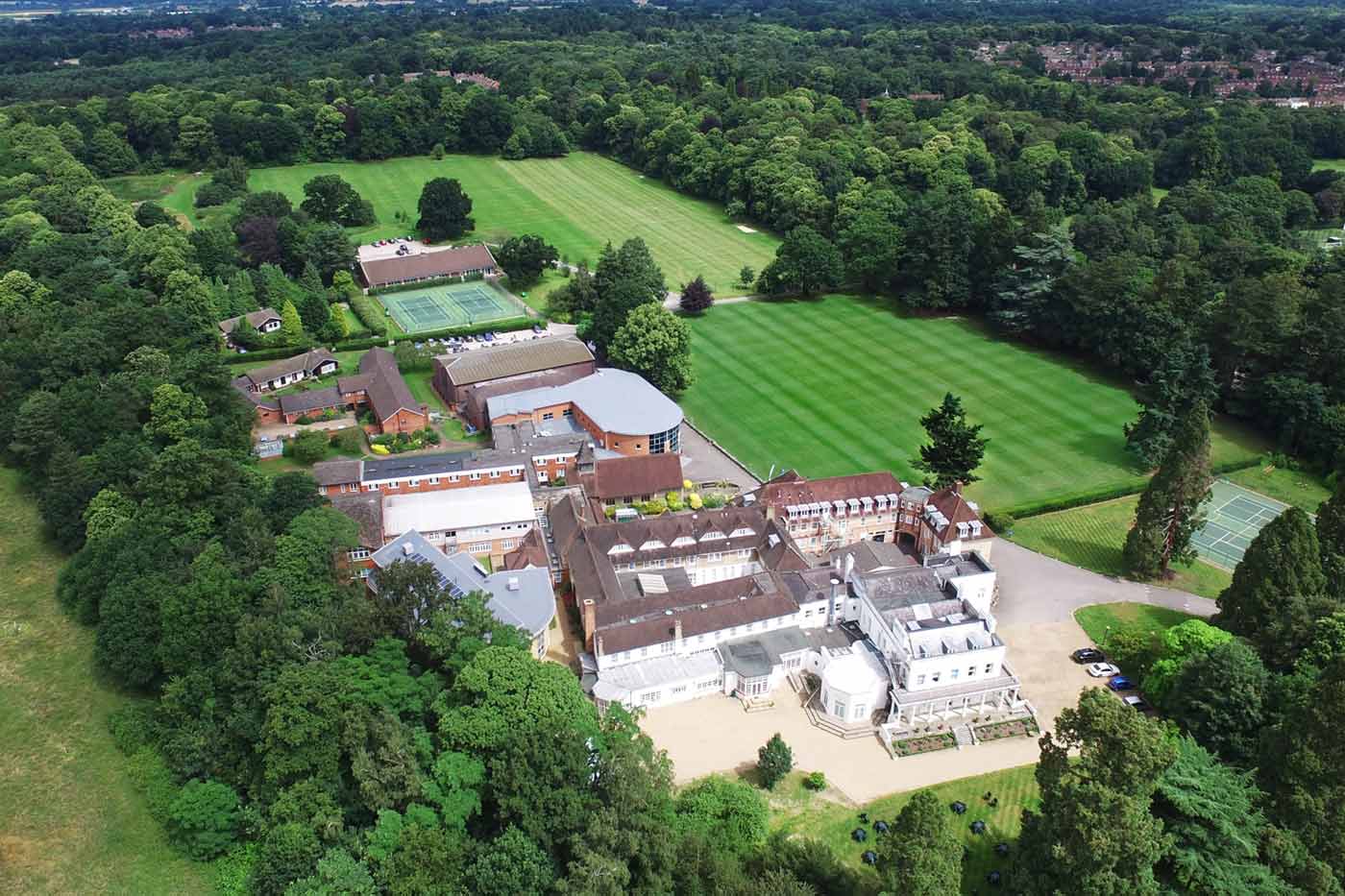 Performing Arts Theatre (including Music rooms and practice rooms)
Proposed new Sixth Form Study and Wellbeing Centre
4 Netball courts/ 6 Tennis courts
6 Tennis courts/ 4 Netball courts
Upper Sixth Form Boarding House
Roll over the blue circles to see the facilities we have here at Heathfield
Lettings
With our first-class facilities and ample parking we are able to cater for all manner of events from the smallest of family functions to large scale events requiring whole-school hire.
During the school holidays, Heathfield School is the ideal venue for events – residential camps, team building days, academic and music schools, conferences and private celebrations can all be accommodated.
We boast both historic and 21st century buildings suitable for a range of events, as well as extensive grounds which include grass pitches, and woodlands – all situated in a stunning 36 acre campus. Accommodation for 200 is available in our comfortable boarding houses and there is also space onsite for camping.
The school leisure facilities include a 220 seat theatre, dance studio, digital recording studio, sports hall, fitness suite and heated indoor 25m swimming pool. The pool is ideal for swimming lessons, galas, children's parties and a range of other water-based activities.

The school holds a wedding license and the stunning chapel can be used for both weddings and Christenings.

The school's onsite caterers offer bespoke menus that can be tailored for each event.

Ascot and Martins Heron railway stations, less than 2 miles away, have regular direct trains to London Waterloo. Heathrow airport is less than half an hour away and Gatwick airport only 43 miles away.
For more information on hiring our venues, please contact our Bursar below.
Email Bursar
What they're saying about Heathfield
"Pupils are happy, articulate and confident."

ISI INSPECTION 2018
"The best thing about Heathfield is the support of the staff and the warm welcome pupils always give the new girls."

PUPIL
"Pupils grow into young people who make a difference to the world and live their lives boldly."

ISI INSPECTION 2018
"The best thing about Heathfield is the quality of the teachers and the fact that they always have time for you."

PUPIL
"Pupils non-academic achievements are outstanding."

ISI INSPECTION 2018
"The school looks to what the child does best not what is best for the school and helps foster a belief that they can achieve in whatever they do."

PARENT
"Pupils consistently demonstrate positive attitudes to learning and achieving their best."

ISI INSPECTION 2018
"I have seen a number of schools and met a number of heads but I have never walked into a school and almost wanted to become a child again so I could attend it myself! "

PARENT
"Pupils have extremely well-developed decision-making skills and are able to determine targets for themselves in academic and extra-curricular activities."

ISI INSPECTION 2018
"Heathfield does what it says on the tin and celebrates every girl's unique qualities, encouraging effort and uncovering talent. It is a jewel of a school."

PARENT