The Twins Yemen Project
The Twins Yemen project is a collaboration between Heathfield and the Al Wahda Milat School. The project developed after a BBC report on the school and one of its pupils, Ahmed, by Orla Guerin. Ahmed is blind, but is able to teach his peers when the teachers are unable to get to the school, as the linked report makes clear.
Twins Yemen Project website
#Ahmed #Yemen #PT You can see Ahmed in action here, teaching class. Most pupils at the school never miss a day, sitting among the rubble, in a frontline area, striving for an education. Separate efforts are underway to help the school. We'll have more information on that soon. pic.twitter.com/qmPfCTNqR9

— Orla Guerin (@OrlaGuerin) August 9, 2021
Following numerous emails, Heathfield was put in touch with the Twins charity which supports a number of schools around the world. From there, the connection between the two schools has grown.
The Al Wahda Milat School is very close to the frontline of fighting in Taiz, as the images clearly show. At the time of Orla's report, the building was a shell, with the pupils being taught on the floor. Since then, much improvement has been achieved, through both the hard work of Twins and the Tamdeen Youth Foundation, Yemen-based charity. As the pictures show, desks have been provided and some building work to restore the school structure has been completed. On a more personal level, six sets of Dominos for the blind were donated and Ahmed and his friends have certainly put them to good use.
Heathfield has been busy raising money to send to the school. A bake sale, sweets and drinks at Bonfire Night and a stall at St Nicholas Stalls are raising funds to reinforce the connection between our schools. Further involvement between pupils from the two schools is planned in the future.
The school is still very much in need of financial support and every donation helps. If you would be willing to donate, please follow the Justgiving link.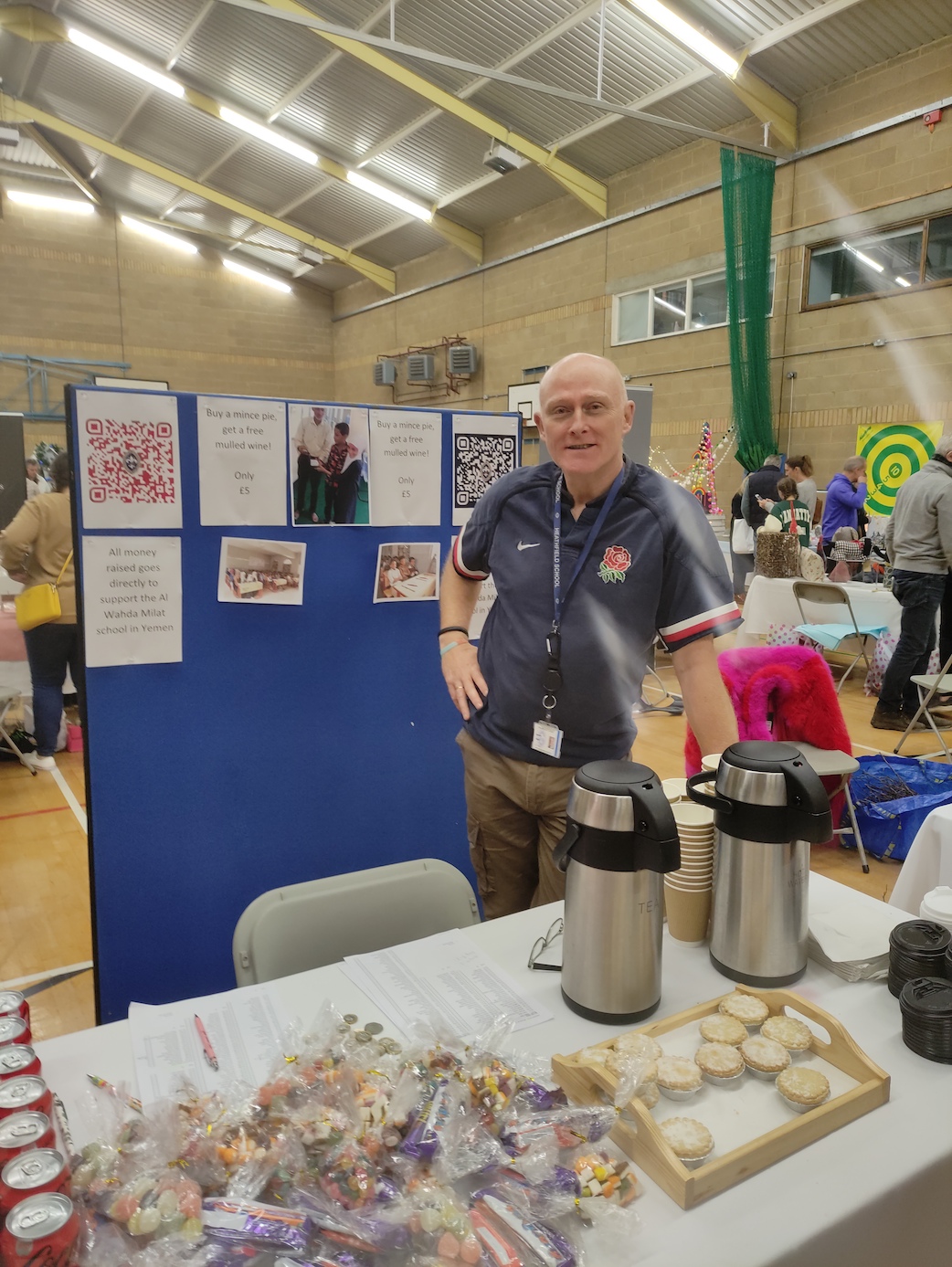 What they're saying about Heathfield
"A big thank you to everyone at Heathfield for making my daughter's first month boarding at Heathfield such a success. She has a home from home that she loves. When we drop her back on Sundays she says "I will miss you but I'm excited to be going back" and off she goes with confidence and a skip in her step down the corridor towards Bronte Boarding House. A happy girl is a happy mummy!"

NEW 2020 FORM I PARENT
"Pupils consistently demonstrate positive attitudes to learning and achieving their best."

ISI INSPECTION 2018
"The best thing about Heathfield is the support of the staff and the warm welcome pupils always give the new girls."

PUPIL
"Pupils grow into young people who make a difference to the world and live their lives boldly."

ISI INSPECTION 2018
"The best thing about Heathfield is the quality of the teachers and the fact that they always have time for you."

PUPIL
"Pupils non-academic achievements are outstanding."

ISI INSPECTION 2018
"The school looks to what the child does best not what is best for the school and helps foster a belief that they can achieve in whatever they do."

PARENT
"Pupils have extremely well-developed decision-making skills and are able to determine targets for themselves in academic and extra-curricular activities."

ISI INSPECTION 2018
"Heathfield does what it says on the tin and celebrates every girl's unique qualities, encouraging effort and uncovering talent. It is a jewel of a school."

PARENT
"Pupils are happy, articulate and confident."

ISI INSPECTION 2018
"I have seen a number of schools and met a number of heads but I have never walked into a school and almost wanted to become a child again so I could attend it myself! "

PARENT